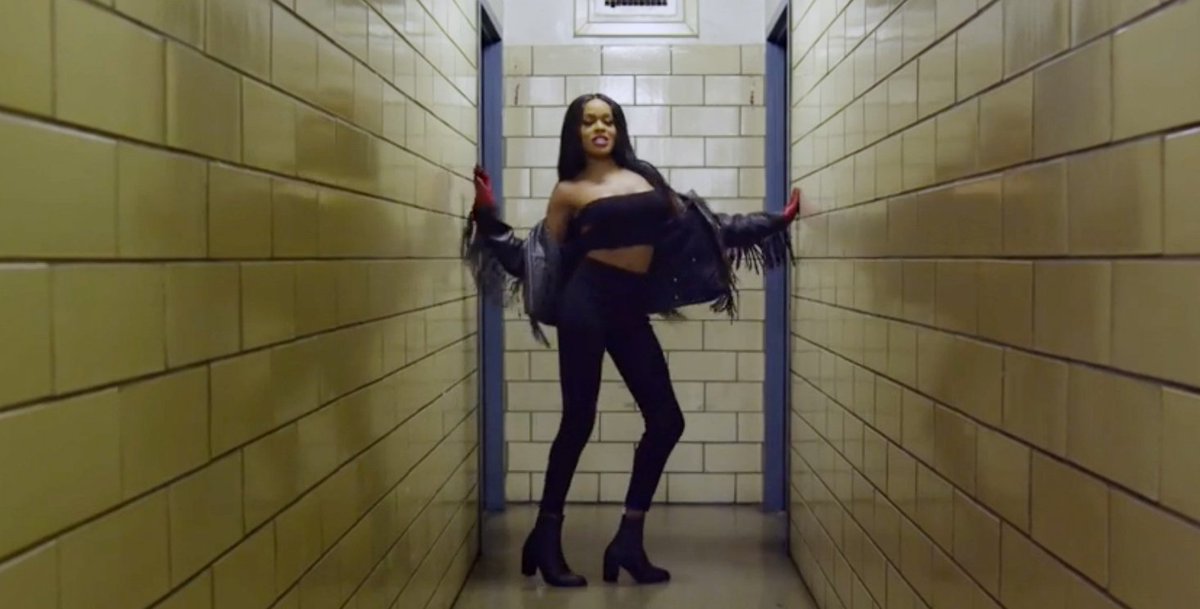 Azealia Banks really managed to hit the big time with her track '212' back in 2014 but since then she's failed to set the charts alight.
That's not to say she didn't stop trying.
Banks released some really underrated songs over the past few years, 'Ice Princess' and 'Yung Rapunxel' were some of our favourites.
Unfortunately her music got overshadowed by her twitter spats and her sheer honesty in interviews. The music never really got to speak for itself because media and the public appeared to be more interested in who she dissed.
The good new is Banks is back with a new tune and we are ready to listen. The song is called 'The Big Big Beat' and we were in love after the very first listen.
The track has a 90's house vibe to it, yet it sounds incredibly fresh!
Plus it's got one of the best lyrics we've heard in a long time… get ready for it!
"Look at these tiddies, double D's" – we did tell you it was a good one.
The video itself is pretty simple, it shows Azealia doing some rather raunchy dance moves in a corridor and on a police car! It's clear she's having fun on set – she's smiling a lot!!
Take a listen to 'The Big Big Beat' taken from her latest mixtape 'Slay Z' here:
If you like this then you really should check out some of her other tracks (she's actually incredibly talented!)
Remember we're on twitter and facebook too so drop us a follow.